Warm your feet, warm your heart
We are a company all about socks based in Japan. We carefully select materials to make high quality socks our customers love. Since our founding in 1962, we have always believed the path to warming your body and heart begins with your feet, and we would love for you to join us in experiencing this power a great pair of socks can create! Let's look at some special socks…
Functional socks "warm up" the body in an obvious way. Warming the feet promotes blood flow throughout the body, making it easier to get going. Therefore, we offer a variety of socks for different purposes, including pressure point socks that stimulate pressure points, running socks, yoga socks, and even socks with a five-toe design unique to Japan. Our functional socks will warm you from your feet up!
We also design and produce a variety of unique socks based on customer feedback. While incorporating trends and fashionable designs of the day, we also strive to give shape to each and every customer's wish for the perfect pair of socks. And so, just as socks warm the feet of our customers, we want to warm their hearts by incorporating their wishes into new designs at every chance we have.
Socks that are not only great for humans, but friendly to the earth.
We care about the development of sustainable products by recycling and using packaging made of eco-friendly materials. We create products that are comfortable, fade resistant, and stay beautiful for a long time all at a reasonable price.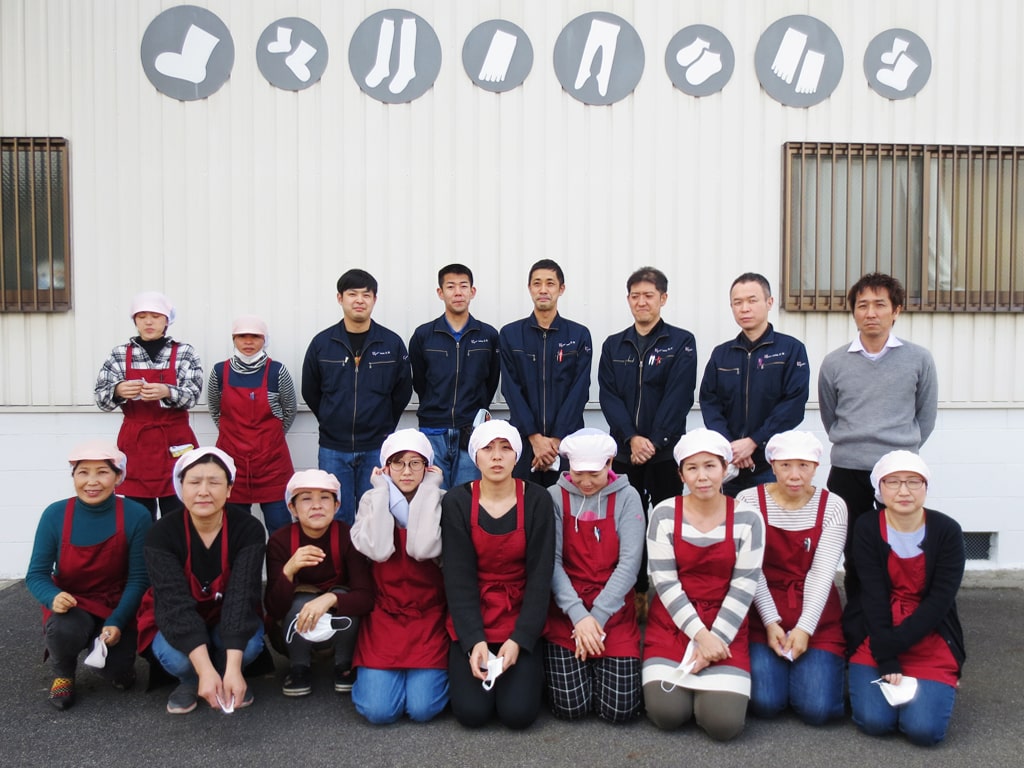 Philosophy
We are a company that takes quality sock manufacturing seriously. In addition to creating products that satisfy our customers, we are always thinking of ways to contribute to society through socks and are actively involved in SDGs. Our efforts range from donations and reconstruction assistance in times of disaster, to social involvement such as supporting people with intractable diseases and developing socks as orthotics. We support nature conservation by recycling and using eco-friendly packaging. We also use eco-friendly machines that do not produce lint. In our project of producing socks from cotton, we think of how we can effectively pass on the local tradition of cotton cultivation to the next generation. By opening the sock-making process to the public for hands-on experience, we aim to encourage the next generation to be proactive in supporting their local communities thereby supporting local revitalization over time.
Just as we spin the thread of a sock, we will spin the future through socks. All of our staf members are working on this project holding the dream of a better future close to their hearts.